Here at the Gonzo Guys network we work primarily in making sillies about motion pictures. While that is all well and good, we all like to tiptoe around the edges of the regular world and see what makes it tick. I, in particular, have become quite fond of beverages known as "girl drinks."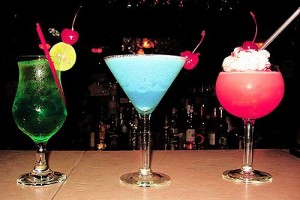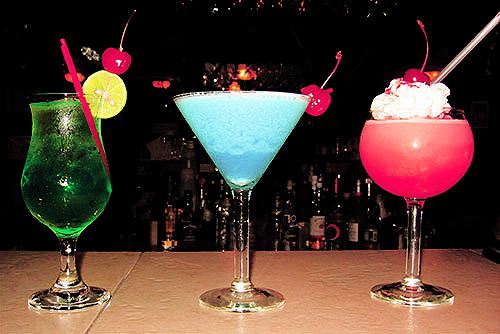 What is a "girl drink" you say? It sounds sexist, you say? Well I don't know that fruity, sweet, or otherwise fancy-pants named boozed up bevies really are important enough to carry any kind of political heft. If you are indeed bothered the term "girl drink" you may take solace in that I, more often than not, will simply refer to these entries as G2D2. Both to avoid any unnecessary controversy and because it reminds me of Star Wars which makes me feel warm in my tum tum. I would  also note that many a fine fella enjoys the aforementioned sweetly titled and tasty libations. Basically, any drink at any given time could be considered both a guy and a girl drink. Drinks are scientifically hermaphroditic by default. Where did the impetus for this column originate, you ask? Have look-see at the clip below:
I think it is quite obvious a column was needed. In the coming days, weeks, years, & eons, look for succinct (or unwieldy wordy) write ups of various kinds of tarted up hooch. I promise tangents galore and many comic and film references. I am even going to review a drink otherwise fictional until Gonzo Mike cooked up a recipe…the Chocolate Choo Choo. If you don't get that reference, you skipped the video you monster!
Look for the inaugural write up this week. Keep an eye out in the coming weeks for the mind bending, earth shattering, spellbinding take on the now immortal Chocolate Choo Choo!