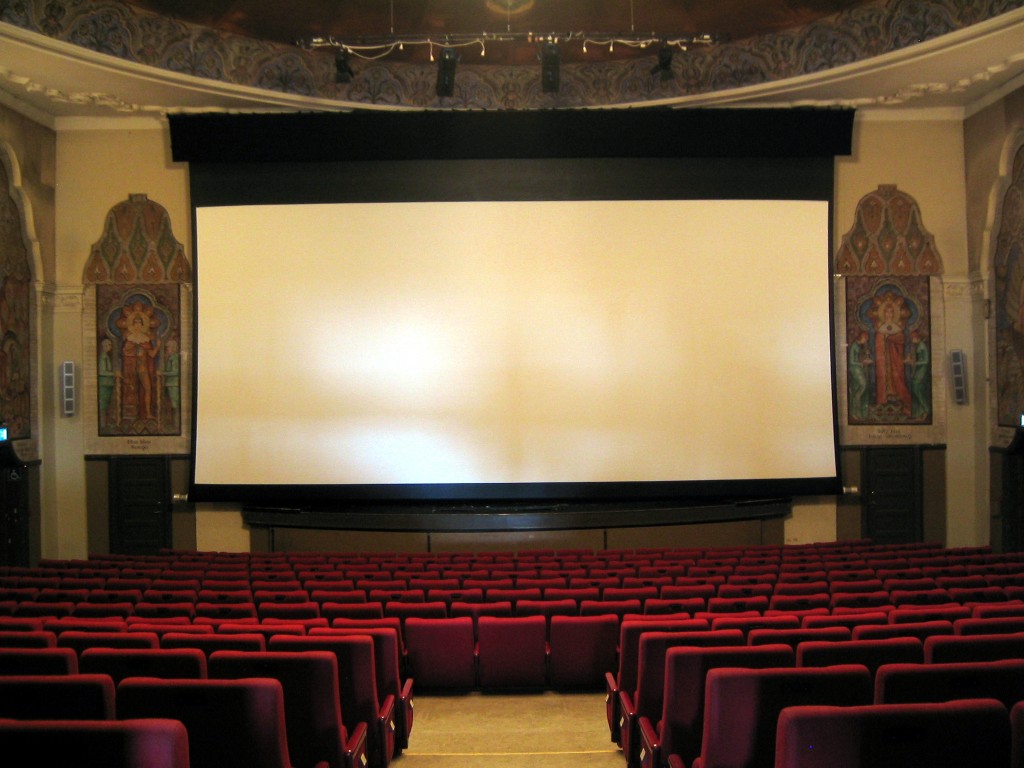 Growing up Gonzo in the Kansas City Area led us to see plenty of movies at AMC Theaters.  I remember being there as a kid and growing along with the bumpers for the Feature Presentation Tournament.  This play in has some sentiment.  But mostly alot of snark for that damn walking film guy.   Clip is his name.   Let's play ball!
AMC Feature Presentation Bumper 1
It's all that Jazz with this little ditty.  The thing about the AMC Theaters bumpers is that they take their time to get to the fanfare.  That's the case for this one as that creepy Clip guy rides his flat ass away from the lounge act and flies right into the orchestra.  He really should just hang out there and tune out to the off beat stylings of that Jazz trio.
AMC Theatres Feature Presentation Trailer (1990)
This is the most subdued of the bumpers.  What puts this in the list, however, is the kick ass computer animation that spins the film reels around.  Then we get some lasers burning in the logo.  It's like the 80s but really it was 1990.  No Clip on this one and thank goodness, too, because he would've totally ruined the mood.
AMC Theatres Feature Presentation Trailer (1994-1995)
What kind of magical place does Clip live in?  The film reels from before have shifted its tectonics into a new formation.  Clip shows back up on his flying reel but the dumb falls right off of it.  Then we see Clip falling through what looks to be a film reel Sarlacc Pit only to be saved at the last second.  Then BAM the AMC logo.
AMC Theatres Feature Presentation Trailer (2003)
Clip is in full force on this one.  We get the playfulness of the guy (or gal?) and the blatant promotion of Coca-Cola as well.  So the mascot just jumps out and then wakes up to realize he's been exposed as a corporate shill for some pop company.  He shakes it off and we got back to the magic and wonder of gold sprinkles and AMC logo candy.  This one has it all.
Create your own user feedback survey
The the third week of play ins is a go and now it's your turn to tell us who will win.  Admittedly the AMC Theater Play In speaks mostly to the people of the Midwest.  Maybe next time some other regional theater can join in on the fun.  But as you can see, AMC shows why they were tops for us and why we had to dump them into their own Play In.  Vote often and Don't Fast Forward!