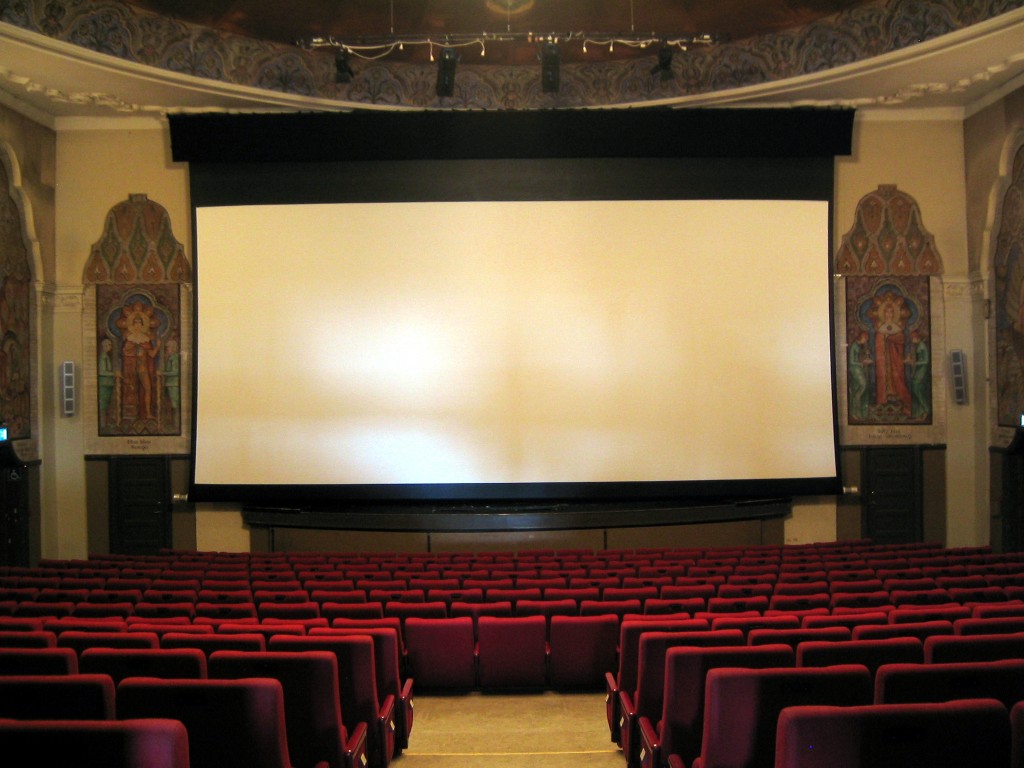 We have run through the Play Ins and now we are at the Regionals for the Feature Presentation Tournament.  It's been a fun ride so far and we are now kicking it up a notch.  This week we go back to the Wild Card region and lay out some fresh contestants as well as the Play In Region champ.  Just like last time, we'll open voting for a week.  Let's play ball!
Our Feature Presentation
It's the grand daddy of drive in grindhouse bumpers.  Yes, it's the one you see in front of all of Quentin Tarantino's movies.  What's not to like?  Flashy graphics.  A catchy tune.   That special kind of film grain to give it the nostalgic umph.  This is what feature presentation bumpers should be.
THX Intro Sound
You know we almost did a THX play in but we came up just short.  This is the classic, computer programmed, thump of sound you see in theaters to let you know that the sound system is great.  Great sound comes with great presence and this sound bumpers has it.  Just turn down your speakers a bit before you play this one.
Shaw Brothers Studio Intro
We decided to go classic with this one.  Now if you are a fan of kung fu movies like we are, you should know who the Shaw Brothers are.  They run the East like Marvel runs the West now.  This feature presentation has that old Asian feel but we get a funky chroma color graphic to go with it.  A marvel for the time period.
General Cinema Corporation – Feature Presentation – 1977
Your Wild Card Play In Region champ!  At least we know jazz is dead with you guys.  It's back and ready to be a quirky and euro as possible.  Too bad they aren't around anymore.  I could go for an updated version of this.  Maybe with some Medeski, Martin, and Wood to play them in.
Create your own user feedback survey
There we go.  You know how the story goes.  Vote 'em in and let us know why.  We'll tally up the results next week and sally forth to this grandest of grand hackneyed bracketed tournament thingy.  Feel the heat!