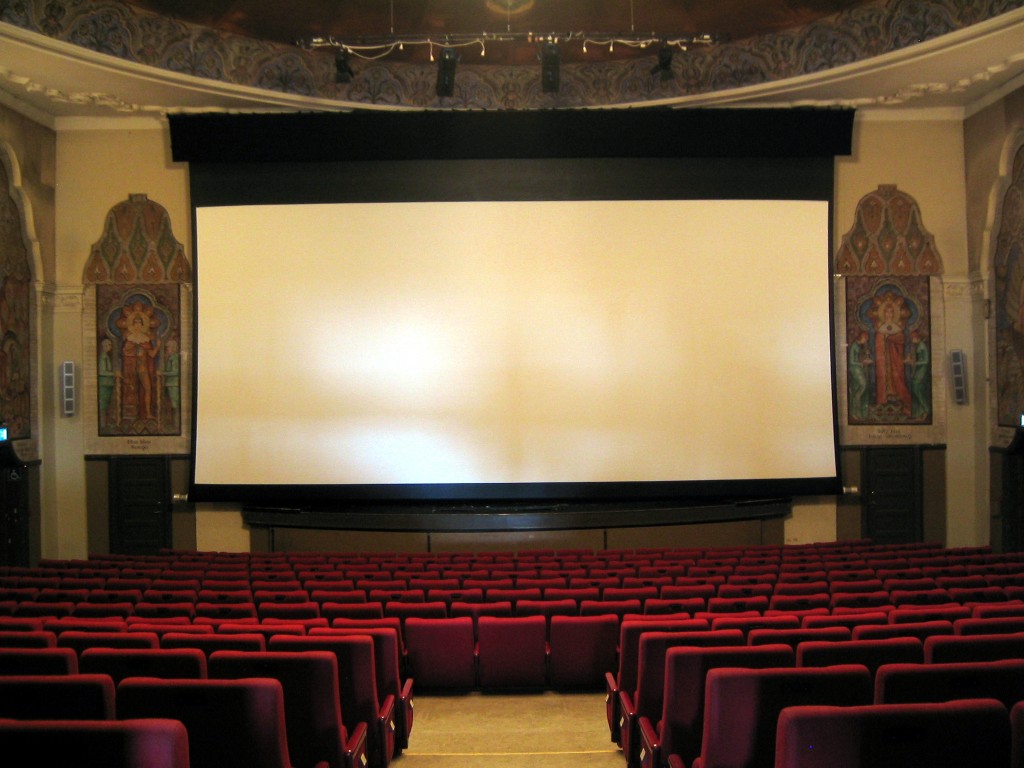 It's the Gonzo Guys in text form! We were kids growing up remembering all the intros while getting into seats of movie theaters or the couches of our living rooms. Today it doesn't seem as impactful. There was a golden age of great movie bumpers and we both think it's gone. So in celebration of all great bumpers of the past, we are doing a bracket tournament!
Yup, we like them so much we are going to make them fight for our love. We spanned the globe and world wide web, well just YouTube, and found what we think are the best of the best in pre show bumpers. We broke them down into digestible regions: Movie Theater, Movie Studio, Cable, and Wild Card. Even more so, we found a group of the same company that we just couldn't help but make as play-ins to the regions. There we have AMC, Disney, HBO, and well just Wild Card. Yeah Wild Card didn't fit with the others.
Where do you fit in? Since we will be feasting our eyes on their fighting demise, we'll need you to vote and see who gets their way to the top of the food chain. Starting with the region play-ins, the regions, and the finals, we'll ask for your votes on who gets to go forward. It's going to be a bloody battle so hopefully you won't get too much in your popcorn.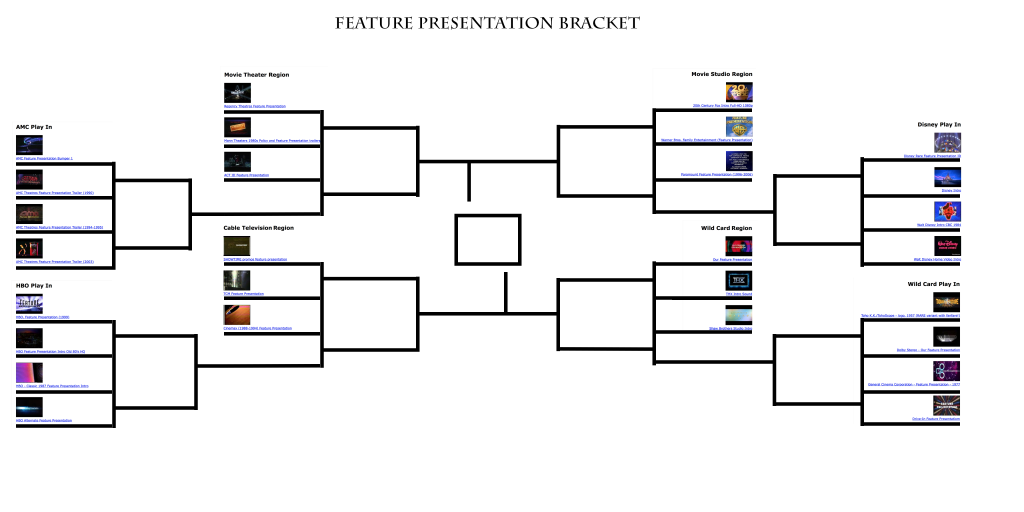 Now before we all get started, check out the beauty of a bracket. With each region, we'll point you on to YouTube to view the playlists and videos of the bumpers that are in the tourney. So print out this guy and follow along at home. Heck, even take notes on that printout as you watch the videos. They'll be there for each round and will help you to pay tribute to the winner of the round.
Finally, we will not promote gambling on this site. We are doing this for the fun and the nostalgia of great bumpers. Now, if you wanted to, say, wager on the side we won't stop you. We only ask a 10% cut, in the most legally and non contractually binding way. We got hamsters to feed to keep the website wheel a' turnin' you know. With that said, look for the first play-in post to go live soon and Don't Fast Forward!